Women Who Made a Mark online
On the outside, the web may look like a male dominant playground but when looked closely, it definitely isn't. A statistics report by Sysomos where they analyzed more than 100 million blog posts actually showed that women are producing more than 50% of the content on blogosphere. Our female counterparts are not only contributing in the content we search for on Google, but some top women have been pioneers and made a mark so big that has redefined the web as we know it.
So with the intention of highlighting some of them, I started my research on females who have made a mark on blogging, entrepreneurship and  the world wide web. As it is impossible to cover all of them, I have just picked a few of the top women with projects that are currently live, and omitted some names whose projects are not up anymore, just to make the following list of top women of the web, an up to date one.
Top Women Entrepreneurs
Rashmi Sinha
First on the list of top women who made a mark on web is the co-founder and CEO of SlideShare, Rashmi Sinha.
Rashmi an Indian origin based in USA, did her PhD in Cognitive NeuroPsychology from Brown University, says that when moved to UC Berkeley for PostDoc, she switcher her focus to human-computer interaction.
An excerpt from her bio
"She fell in love with the web, and realized that many issues that web technologists think about are problems of human psychology."
She founded SlideShare with her husband Jonathan Boutelle, the website that let users collaborate their presentations and slides with fellows or general public online. SlideShare was acquired by LinkedIn in 2012 for a whooping $118.75 million.
In 2008, Rashmi was named one of the World's top 10 Women Influencers in Web2.0 by Fast Company. In 2009,  Playboy Magazine named her one of America's top 10 'Sexiest' CEOs. In 2012, Fortune named her No. 8 on its Most Powerful Women Entrepreneurs list.
She now writes at RashmiSinha.com and I must quote (after a little re-writing to make it quotable) my favorite line from her LinkedIn profile
[clickToTweet tweet="Entrepreneurship is the easiest way to make an idea come alive." quote="Entrepreneurship is the easiest way to make an idea come alive."]
Gina Bianchini
Co-founder and former CEO of Ning.com has a thing for providing platforms for groups  and organizations to create custom social media networks. Ning was certainly the first of a kind to offer such services that was accepted and used by thousands to create their own social network. Ning has more than 2 million social networks on its platform and the list is growing as more than 2000 new networks per day. Gina left Ning in 2010 and recently launched another similar venture called Mighty Networks. Gina born in 1972 is an American entrepreneur and investor.
Gina was featured on the cover of Fortune magazine.
Caterina Fake
You probably never heard of the name, but in most certainty I can say that you must have come across her creation Flickr.com, probably the best and certainly the first photo-sharing website. Caterina is an angel investor with currently more than 15 investments in 13 companies according to her crunchbase page. She is not the founder and CEO of Foundery and also founded Hunch.com which was sold to ebay. She is also chairman of board at Etsy.com
The american entrepreneur and businesswoman has many awards to her name including BusinessWeek's best leader 2005, Forbes 2005 eGang, Fast Company's Fast 50 and Red Herring's 20 Entrepreneurs under 35. In 2006, Caterina was named by Time Magazine in the list of world's 100 most influential people. She also received an honorary Doctorate from Rhode Island School of Design in 2009.
Meg Hourihan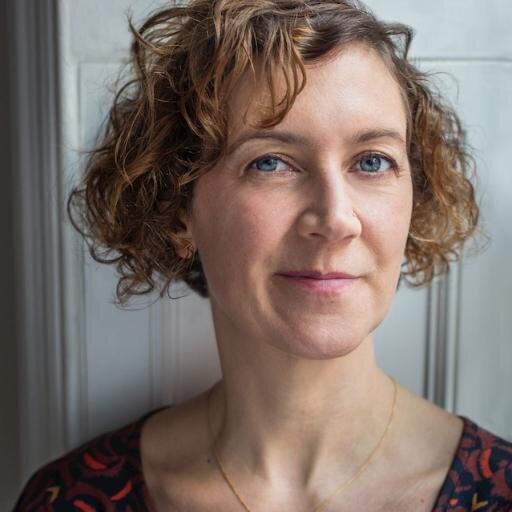 Every blogger in the world knows about blogger.com, but I bet not many of them knew that its a woman who pioneered the platform. Meg Hourihan is the co-founder of Pyra Labs, the company which launched blogger.com now acquired by Google of course. Blogger is still being used by millions as their personal and/or professional blogging platform and we all have a top women of the web, pioneer and entrepreneur Meg Hourihan to thank for that.
Hourihan a mother of two, only stayed up all night once in her working career so far, has an important advice for everyone working on web or offline for that matter;
[clickToTweet tweet="Never ever ever stay up all night launching a brand new website. You make a thousand mistakes." quote="Never ever ever stay up all night launching a brand new website. You make a thousand mistakes."]
In an interview at VanWinkels, Meg said:
I've realized over the years that when I don't take good care of myself, I don't take good care of those around me.
Really an important piece of advice from the veteran, which I feel is a must to follow.
Top Women Bloggers
Ariana Huffington
One of the biggest names in the blogosphere and undoubtedly the one with the most popularity, we've all heard of Huffington Post right? It is one of the top blogs in the world with Alexa World Rank of 225 and US Rank of 60. Ariana Huffington the founder and editor-in-chief of award winning news platform The Huffington Post is an inspiration to many around the globe. The self made millionaire was born in Athens, Greece. She started Huffington Post in 2005 which was sold to AOL for $315 million.
Crediting the stature of her achievements, I'm giving her the title of Greek Goddess of Blogging.
Ana Hoffman
Founder of Traffic Generation Cafe, Ana Hoffman is one of the top names in SEO, blog monetization and success strategies. Ana specializes in SEO consultancy, blog audits, traffic generation and blog income.
Read more about her on her blog here
Ree Drummond
Ree Drummond also known as The Pioneer Woman is an award winning american blogger and best selling author. Her creation ThePioneerWoman is one of the top blogs in the world and certainly one of the favorites for women around the globe generating over 2.5 million unique visits per month last year.
She has won many blogging awards over the years including, weblog of the year in 2009 and 2010, best writing of a weblog  and best food weblog in 2008, 2009 and 2010.
Ann Smarty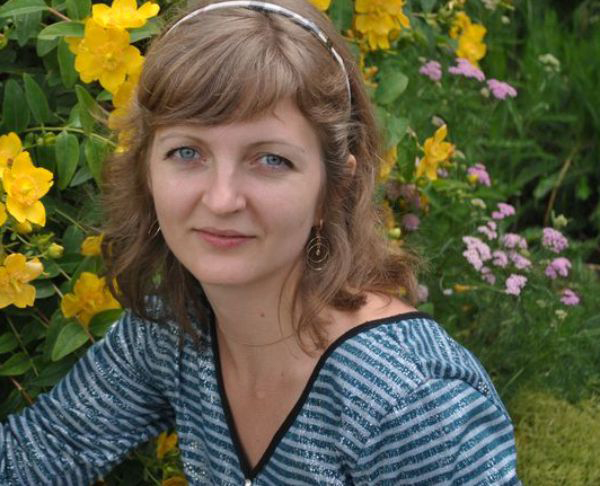 Ann Smarty is a renowned Internet marketer, SEO consultant, blogger and link building strategist. Brand and Community manager at Internet Marketing Ninjas has done some great SEO work for big and high profile sites. She is independent and a freelancer, her venture include MyBlogU, MyBlogGuest, SEOSmarty, and annsmarty. Keyword research, link building, social media marketing, online reputation building are some of specialties of Ann.
She has written for big names in the industry like about.com, SEOMoz, Mashable, BlogHer, Alexa, SmallBizTrends, BloggingPro and many more.
Heather Armstrong
Heather B. Armstrong is one of the most awarded (and obviously rewarded as well) bloggers in the world. Her creation Dooce.com has been feature twice in the list of top 25 websites in the world by Time Magazine. Heather Armstrong the most popular mommy blogger in the world has a huge fan following and is a hero to women all around the globe. Her more than 1.51 million twitter followers is a living proof for the statement.
Forbes listed Heather as one of top 30 most influential women in media and her website in the top 100 websites for women.
Conclusion
Although I don't want to, I really don't want to conclude this list and keep going with my research and adding more powerful women who made a mark on the web, I am closing this list of top women of the web here. Maybe I'll continue this and add more names later on.
Let me know what do you think? If I have missed a name, please do share. And more importantly, lets all just loud the works of these wonderful women. And to women reading this, these are just a few inspirations for you to keep yourself motivated and don't give up, because next on this list, could be you.